Important Return Information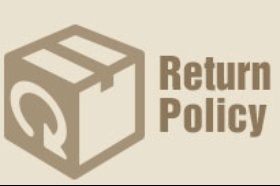 If you have Purchased an item from one of our Amazon, Ebay, Sears or other online Stores you must return the item through the website you purchased your item through.
Please Contact us through that website
We will accept for refund any item returned within 30 days of our shipment.
It must be returned in the same condition it was shipped.
You can not install it and return it for a refund.
If you do not take the care to repack it properly and it is damaged upon return you will need to make a claim from your freight provider (WE WILL NOT REFUND IF WE RECEIVE BACK A DAMAGED PRODUCT)
It is returned freight pre-paid. You must pay the freight charges to return the item.
Our refund is limited to the amount you paid for the item only,
If you have Purchased a item from one of our Amazon, Ebay, Sears or other online Stores you must return the item through the website you purchased your item through. ( You Must contact us through there website)
Please Contact us through that website
We Have a 30 Day 100% Guarantee
We Have a 30 Day 100% Guarantee
We Exhaust The Competition